Surface Finishing Specialists

820 2121
"Our Focus your Finish"
Blasting with out Grit
AUTHORISED APPROVED NEW ZEALAND DISTRIBUTOR WITH FULL SUPPORT OF BRISTLE BLASTER AUSTRALIA
AIR OPERATED PNEUMATIC OR ELECTRIC TOOLS AVAILABLE 
Syntech offer the Monti Bristle Blaster® tools for all types of Spot Finishing. They come in two convenient operating functions: Electric and Pneumatic Air Operated
The Bristle Blaster® Professional Surface Finishing Preparation Tool uses the impact and retraction of the bristle blaster® tips from the working surface via the rotating bristles which are dynamically pitched to the tool.
Using this rotating, impact and retraction method of Surface Finishing to strike the corroded working surface with kinetic energy that is equivalent to Abrasive Grit Blast Media, thereby akin to texture and visual cleanliness that imitates the Abrasive Grit Blasting process.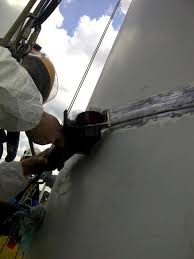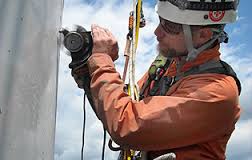 Designed for maximum comfort, efficiency, safety and ease of use  in the workplace.
Use for removal of Mill scale, Corrosion rustand dead protective coatings
Surface Texture/Anchor profile created up to 120um (Rz) / 4.72 mil
Improves the residual stress crack resistance to improved metal fatigue life
Not much heat generation
Eco Friendly with low requirements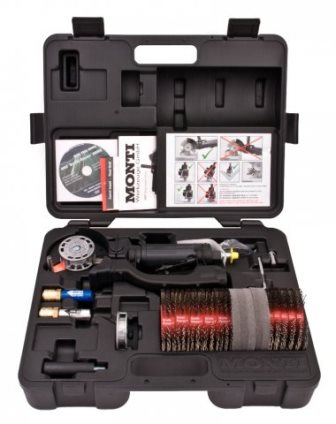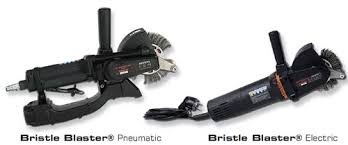 Packed on convenient sets either pneumatic or electric
Bristle Blaster Belts packed in boxes of 10
Stainless Bristle Blaster Belts available in 11mm and 23mm sizes
 Click to view