Surface Finishing Specialists

820 2121
"Our Focus your Finish"
GRACO XFORCE HD AIRLESS SPRAYER

Introducing the new XForce HD, the industry's first cordless airless sprayer designed to spray the toughest protective coatings and corrosion control materials. Utilizing proven ProSpray Technology, it delivers Graco's professional piston-pump design in the palm of your hand – giving you the power and freedom to spray a high quality, airless finish wherever you need it! Designed to endure the most punishing jobsite conditions, the XForce HD offers the perfect blend of performance, portability and ruggedness to get the job done – FAST!

Ideal for spot repair, touchup and small jobs.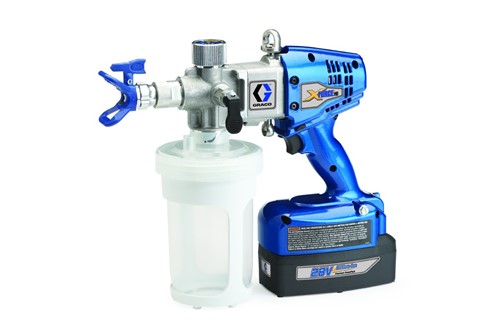 MATERIALS AND APPLICATIONS
SPRAYABLE MATERIALS:
High solids expoxy primers and coatings - up to 100% solids content
Solvent and waterborne coatings
High solids polyurethane top coatings
Fire -retartant coatings
Pural - component coatings
Elastomerics and much more!
TYPICAL APPLICATIONS
To spray small surfaces or to touch-up scratches, nuts, bolts, flanges, pipes, valves, electrical boxes, doors, frames, ladders, rails, holidays, structural steel components, repair surfaces parts, punch-list items and much more!
 ©SYNTECH 2014