Surface Finishing Specialists

820 2121
"Our Focus your Finish"
Garnet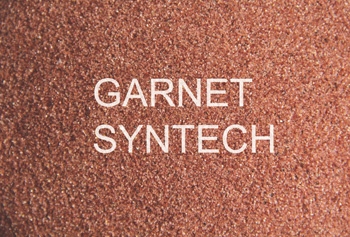 The high specific gravity and tough, durable grains allow reduced material usage at minimum levels. Many users recycle the hard almandine grain for added benefit.
The main uses are
Water Filtration Media
Abrasive Blast Cleaning
High temperature Gravel for Deep Oil Wells
Water-jet Cutting Abrasives
It is ideal for corrosion control and rust cleaning.
When used with the appropriate profile measuring tools provides the surface finish for Surface Coating Applications.
From fine, medium to coarse grades
GRADE - A
12-20 Mesh Size
GRADE - B
20-40 Mesh Size
GRADE - C
30-60 Mesh Size
GRADE - 80 (D)
80 Mesh Size
GRADE - 120 (E)
120 mesh upon request
Material Safety Data sheets available on Request
This is a guideline only - Sieve sizing may differ slightly from manufacturer to manufacturer.
Other sizing available upon request.