Surface Finishing Specialists

820 2121
"Our Focus your Finish"
Walnut Shell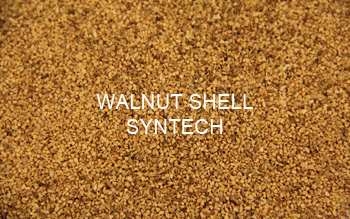 Walnut Shell is abrasive, made from the crushed shells of walnuts.
 SAFETY
Non-toxic and biodegradable
Dust Free
Natural product
USES
Ground Walnut shell is a medium abrasive use to polish clean, metals, fiberglass, stone, wood and plastics. Walnut shell is also effective at de-burring product from mouldings, castings and electrical parts.
Walnut shell can be used in barrel tumbling operations to clean and polish. The painting industry uses it for surface preparation before painting.
You will find walnut in cosmetics, soaps, dental products, health preparations and cleansers. Rough surfaces on skin and teeth can easily removed by its gritty texture.
Walnut shell is often used for polishing gun cartridges.
It can be used in the oil industry for the recovery of oil spill operations and oil drilling operations.
Its main use though is in the automotive and aircraft industries where it is suitable for specialty blasting.
Cleans without leaving scratches or pitting.
Cleans precision parts.
Clean parts require no additional machining.
Easy to use.
Biodegradable.
Fast clean after use.
Carbon deposit removal
Fine Shell Size: 14/30 mesh
Medium Shell Size: 12/20 mesh
Coarse Shell Size: 8/12 Mesh
Packed in 50lb bags