Surface Finishing Specialists

820 2121
"Our Focus your Finish"
Silicon Carbide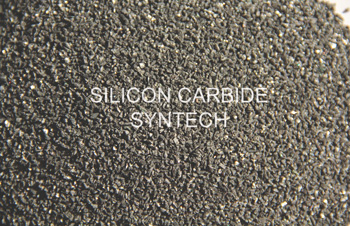 It is the ideal abrasive for grinding materials of low tensile strength such as Cast iron, Brass, Aluminium, Bronze, and Cemented Carbide etc.
Its thermal properties make it an excellent medium for use in the manufacture of refractory products including crucibles.
Silicon Carbide is supplied in grain and powder form in a number of different "qualities" each of which has its own particular uses.
Loose Abrasive Grain
In the manufacture of spectacle and telescope lenses; setting up fabric buffing mops for metal polishing; polishing compounds and grease cakes; polishing and cutting gemstones; Glass and metal lapping; for working and polishing granite and stone; and preparing non-slip surfaces by adding to granolithic flooring; stair treads, thresholds etc.
Bonded Abrasives
In grinding wheels for use on materials of low tensile strength, such as cast and chilled iron, non-ferrous alloys, marble and stone, ceramic materials, Aluminium, brass and copper, and on materials requiring sharp cutting edges for example rubber, leather and glass; in stones for sharpening hand tools; and in rubbing in bricks for foundry and stone trade uses.
Hardness
The following values show the relative hardness of silicon carbide
Diamond  Moh 10
Silicon Carbide Moh 9-10
Aluminium Oxide Moh 9
Garnet Moh 7-8