Surface Finishing Specialists

820 2121
"Our Focus your Finish"
Lubrication Equipment
 Yamada KPL-24 Grease Pump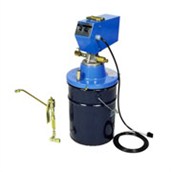 The KPL-24 is an electrically powered grease lubricator specifically designed for use on
heavy construction machinery. It is powered directly by the internal DC 24V batteries standard in most construction machines.
The KPL-24 is compact, sturdy and provides maximum portability on any work site especially where there may be no other readily available power sources. It is designed to fit onto any standard 18-liter grease pail. It has a high discharge pressure and is capable of pumping grease of various viscosities.
A variety of accessories are available including different length hoses, power cords, reels and metering devices.
This makes the KPL-24 a very efficient and flexible option for every work site.
Part Number
Product name
Volume output
Pressure ouput
Pover Source
Weight
Supplied Accessories
YAM-KPL24
KPL-24
80-120 l/min
28MPa (280kgf/cm2)
DC 24V
100-130W
2-7.5A
12 kg
 High Pressure Gun
 Follower Plate
Power cord 2.5 Meters
Depending on the size of the vehicle, specific length hoses and power cables may be required. Please make sure that you choose the correct accessories suited to your particular vehicle. Heavy-duty reels and high-pressure hoses are also available.
Optional Accessories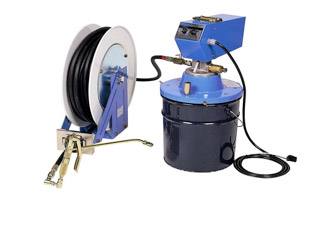 HP grease hose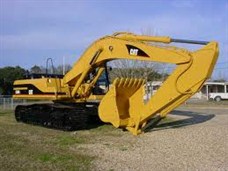 3/8'' 10 meters
Hose reel
3/8'' 15 meters
Hose reel
3/8'' 10 meters
Power cable
5-meters
Dolly S-20
Caster KPL-55C
There are many Yamada Lubrication pumps and accessories available Request a brochure from sales@syntechnz.com