Surface Finishing Specialists

820 2121
"Our Focus your Finish"
Service
Maintaining your Equipment Purchase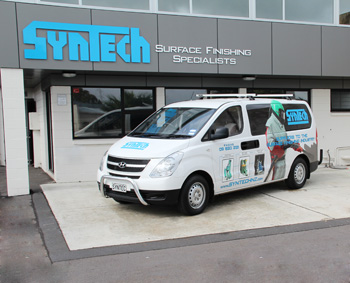 Our dedicated team are committed to providing you with the very best out of your capital purchase. Our service department are passionate about the Syntech range of equipment and that your purchase is maintained to the highest of standards.
We service and repair all types and brands of Surface Finishing Equipment.
Our service department is open from 8.00am to 4.30pm Monday to Friday.  Servicing required outside these hours by arrangement.
We have full workshop facilities and fully equipped service vans on the road to cater for all your service requirements.
The benefit of regular machinery maintenance is that equipment is maintained to a high standard and ensures against any unnecessary downtime.
We carry an extensive range of spare parts which are competitively priced.
You can call and arrange a service visit in a time frame suitable for you.
ASK ABOUT A SYNTECH SERVICE PACKAGE!
Training
We prefer to ensure our customers are fully conversant with the equipment they have purchased.
Syntech are able to offer training packages on equipment to educate your staff on how to use your asset to its optimum performance.  This will include some hints on basic maintenance.
Media
Abrasive sandblast consumables should be an important factor in consideration of your equipment purchase.  Our global selection of abrasive is backed by technical support and expertise of our supplying manufacturers.
To enhance the lifespan of your equipment we recommend you take in to account our selection of abrasive that has been selected for quality and performance.
ASK ABOUT OUR ABRASIVE CONSUMABLES!
THINK QUALITY, SERVICE AND SUPPLY
SYNTECH YOUR SURFACE FINISHING SPECIALIST