Surface Finishing Specialists

820 2121
"Our Focus your Finish"
HOLD*BLAST
SALT PASSIVATOR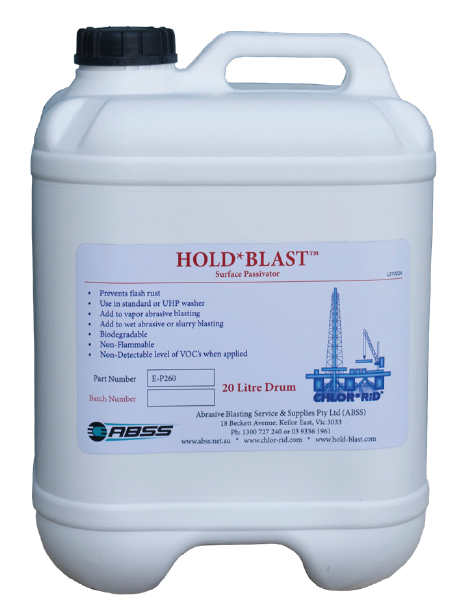 Benefits:
Compatible with many coatings!
Cost Effective!  HOLD*Blast costs only pennies per square metre.                                                                                           
Wet Abrasive Blasting and or Vapor/Mist Blasting? - Just add to water! Use a 1:50 to  1:250 dilution, depending on water quality, contamination and environmental considerations.
Dry Blasting? - Do a quick pressure wash afterwards!With most potable water use 1:50 dilution -dilute even further when using quality water.
Apply through UHP pressure equipment!
HOLD* BLAST™ does not leave a film or residue to interfere with a coating