Surface Finishing Specialists

820 2121
"Our Focus your Finish"
Single Cartridge 500 CFM Dust Collector Reverse Pulse

Single phase 1.1 kW Motor
500 CFM Air Flow
Adjustable Electronic Pulse Cleaning Timer
Suitable for most  dust applications
100mm Air Inlet
Removable Dust Drum
The Pulse cleaning system on this Dust Collector can be adjusted to suit most dust types. The electronic pulse system shoots a high pressure slug of air back through the filter to dislodge accumulated dust particles sending them into the collection drum for safe, easy disposal.
Single cartridge 500 CFM Dust collectors are also available in 304 & 316 s/s.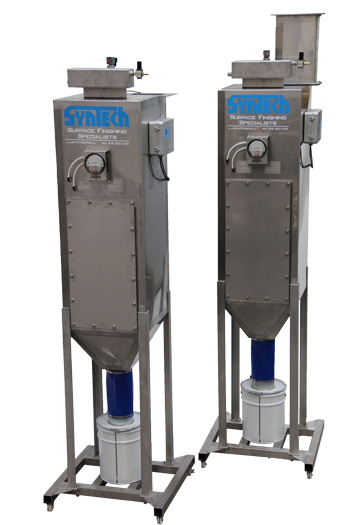 Team this Dust Collector with standard blast cabinets PB1200 and PB1200 Track and Trolley for perfect blasting!