Surface Finishing Specialists

820 2121
"Our Focus your Finish"
Inline Cyclones Dust Collection
Syntech offer a full range of design and build In-line Cyclones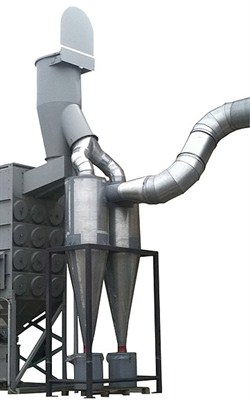 In-Line Cyclones are designed to create a Vortex to separate the
Heavy dust particles from the air stream reducing load on the filters.
An example when handling Heavy metal Spray Dust, this cyclonic action allows the ability to dispose of this dust in easier manner.
In-conjunction with a new Dust Collection System, Syntech are able to offer both Single and Multiple Cyclone set-ups.  Retrofitting
a cyclone within an existing set-up is also possible.
Features
Lock out butterfly valve for easy disposal of waste
Easy access Debris Drum
Free stand Design